C. Caramanico & Sons, Inc. understands that you can't afford to be closed because of snow and ice.
We leverage our leading-edge technology, industry best practices and safety procedures to effectively address your snow and ice problems while preserving the landscaped areas of your property. We have serviced over 500 acres of parking and one half million square feet of pedestrian walkways. Our focus is to keep your property free of snow and ice, so your winter is safe and worry-free.
Our comprehensive snow and ice management services ensure our customers do not have to worry about the dangerous effects of snow and ice with teams prepared 24/7, to handle the unique challenges of winter. We keep abreast of weather conditions and forecasts, so we are prepared well in advance to care for your property in the event of a storm or precipitation.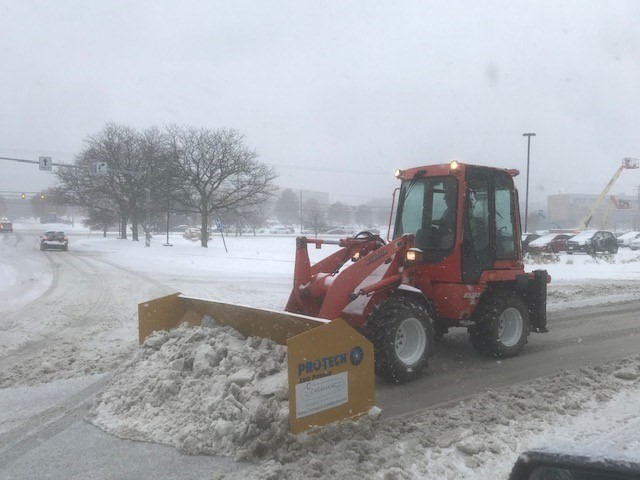 Request a proposal! Our account managers are ready to work with you to provide the very best within your budget.
​Properties We Serve: Businesses, Colleges & Universities, High Schools & Elementary Schools, Shopping Centers, Apartments & Condominiums, Retirement Communities, Golf Courses & Country Clubs, Medical Centers, and more!
Service areas: Chester County, Pennsylvania; Delaware County, Pennsylvania; Montgomery County, Pennsylvania; Philadelphia County, Pennsylvania; Bucks County, Pennsylvania; Hunterdon County, New Jersey; Somerset County, New Jersey; Mercer County, New Jersey; Camden County, New Jersey; Gloucester County, New Jersey; New Castle County, Delaware
At C. Caramanico & Sons, Inc., we count on our subcontractors to help us exceed our client's exceptions for quality and collaboration.